Welcome To Kiba Studios Of Valparaiso
401 E US Highway 30, Valparaiso, IN 46383

Inside Tudor Floors & More Carpet One
Store Hours
M - F: 10:00am - 5:00pm | Sat: 10:00am - 3:00pm | Sun: CLOSED
Welcome To Kiba Studios Of Valparaiso!
We are pleased to invite you, our neighbors, in to explore our all-new Kiba Studios kitchen and bath showroom. It's easy to find! It's inside the family-owned floor covering showroom we've been operating since 1969. This store within a store brings the Valparaiso community an altogether different way to shop for kitchens, baths, home office updates, and more. You get the same real-world installation experience and first-hand product knowledge that you've come to rely on at Tudor Floors & More. Only now, we've expanded the depth of our selection to offer you the area's most impressive array of cabinetry, countertops, vanities, plumbing fixtures, organization systems, and more. And, we've added kitchen and bath design expertise to help you love your home all over again!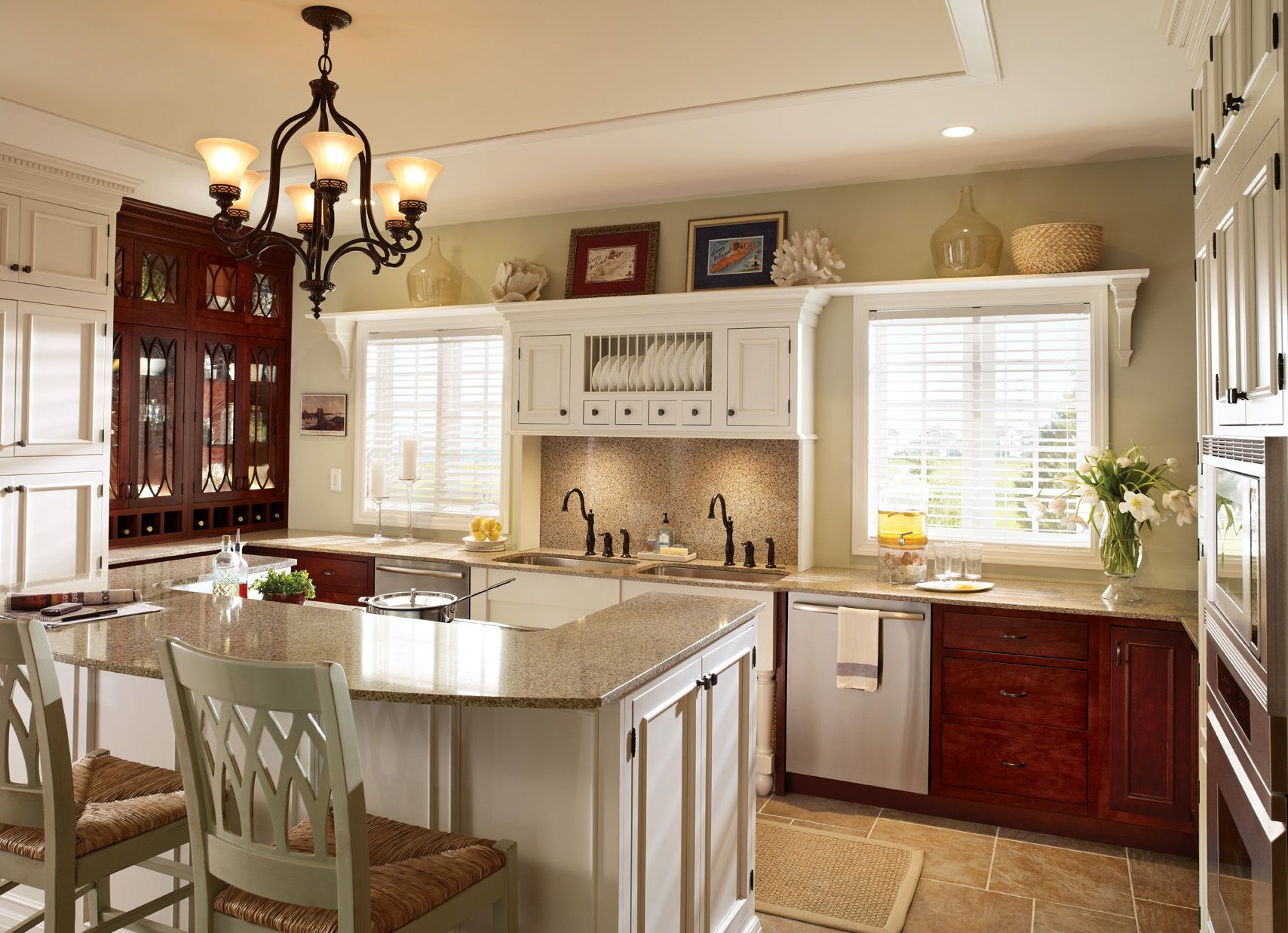 How to Start a Kitchen Remodel
There is no need to delay the kitchen of your dreams. Visit us now and meet with a professional kitchen designer to maximize work surfaces, add organization, enhance storage, and update your space to reflect your sense of style. We'll help you select products that will endure the test of time and look good for years to come. A well designed kitchen works hard to support the way you live so you don't have to work so hard. Let's bring that vision to life and get you cooking with ease.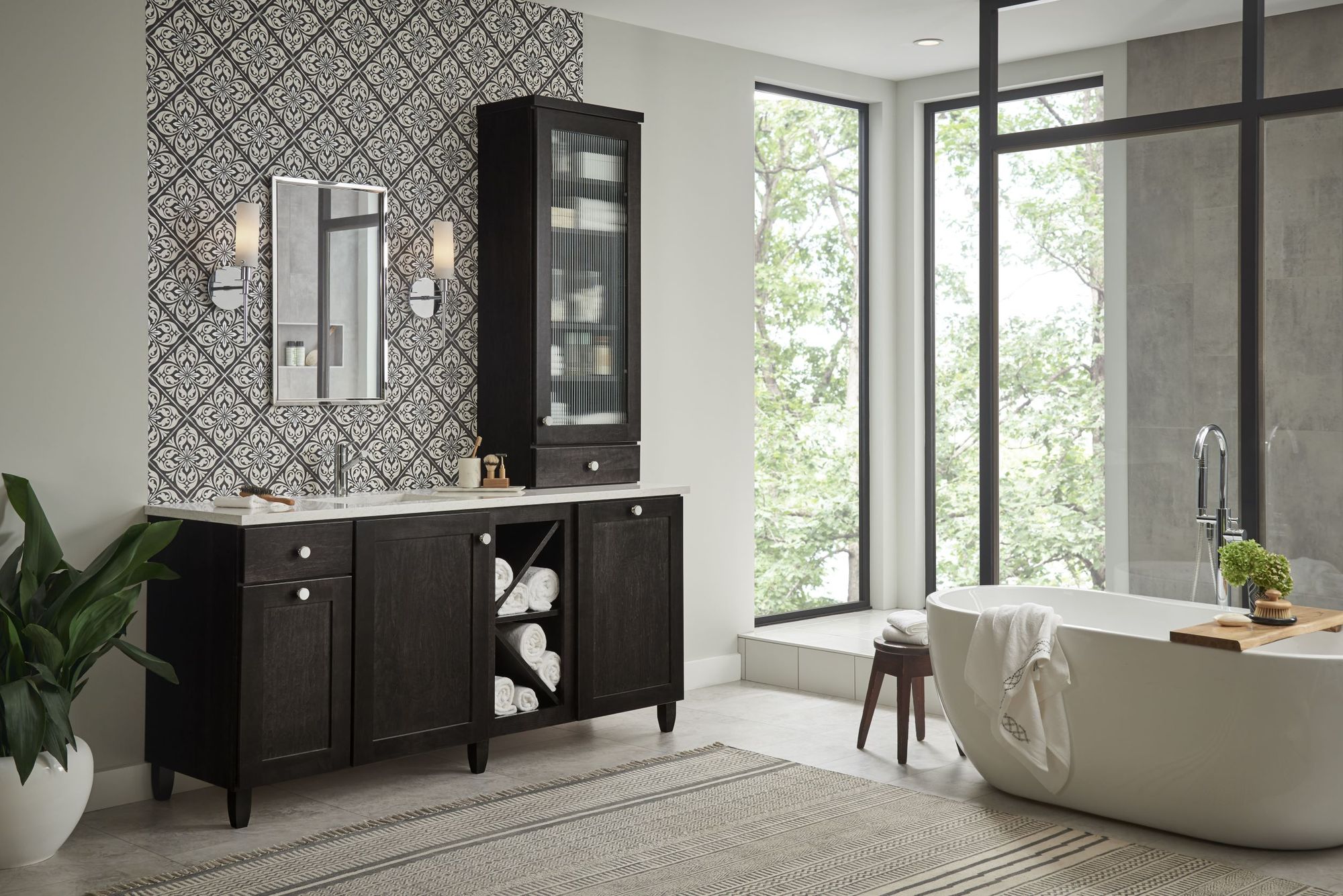 How to Start a Bathroom Remodel
Very few spaces command as much use as your bathroom. Whether a small guest room, a busy family bath, or a private master bath getaway, the demands of today's bath spaces go well beyond bathe and flush. Today's most functional, high-style bathrooms often include designer vanities, lighted mirrors, intricate tile work, smart technology, water preservation features, touchless functionality, charging stations, waterproof flooring, and much more. The experienced bath designers in our new Kiba Studio will help you personalize the perfect experience for every bath space in your home.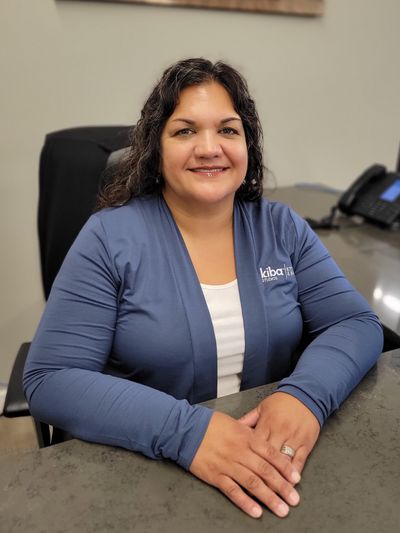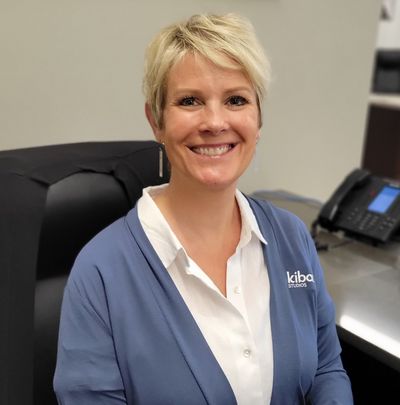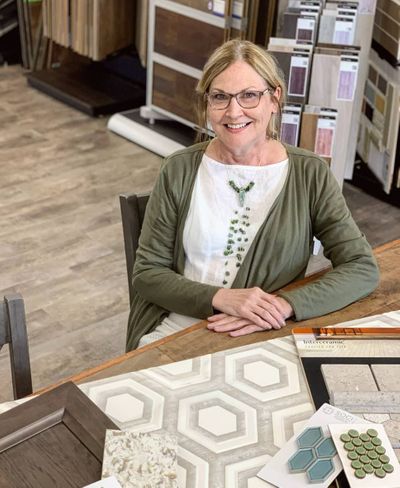 Why Choose Kiba Studios of Valparaiso?
Tudor Floors and More Carpet One was established in 1969 by Bob Joyce Tudor. Founded on faith and common sense; do what is right, treat others with respect and give your best every day. The company has grown throughout the years and Jan Tudor runs and operates the business with her son Brian, now 3rd generation. Keeping the same cores values, Tudor Floors continues to grow and strive for paramount customer service. Our non-commissioned sales team will help guide customers from start to finish offering the best products and value price.
In 2019 Tudor Floors relocated to our current location, creating a state of the art selling center. We have now converted our kitchen & bath department to a full Kiba Studio which includes cabinets, countertops, lighting, and plumbing, while continuing to offer top of the line waterproof vinyl, hardwood, ceramic tile, decorative tile for backsplashes and carpet. With Kiba Studios we can give our customers the best service and options for their entire project. The whole house concept studio, coupled with top-quality products and beautifully designed vignettes will WOW you.
The team at Kiba Studios is committed to helping you make the right material choices and design decisions so you can continue to enjoy your home for years and generations to come. We invite you to visit our showroom and learn how our team can help you get the style and look you want for your next project.
Photos Of Our Kitchen And Bath Remodeling Showroom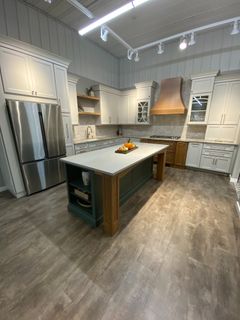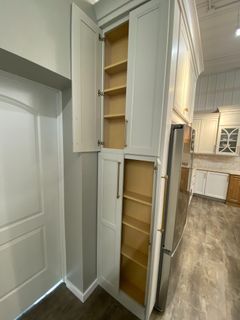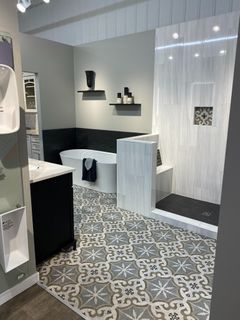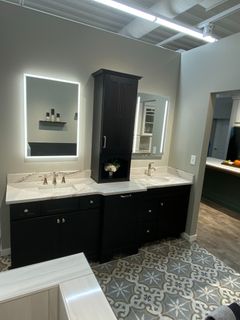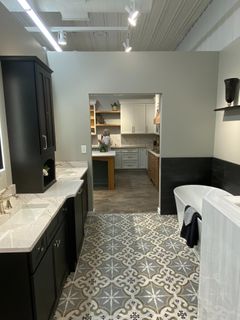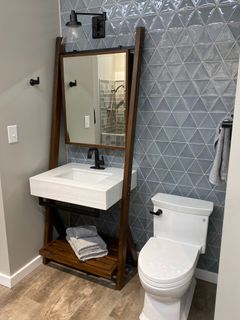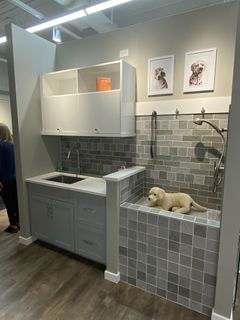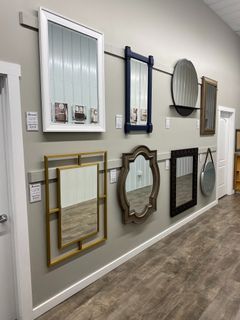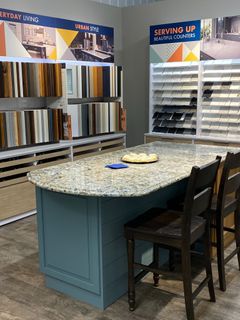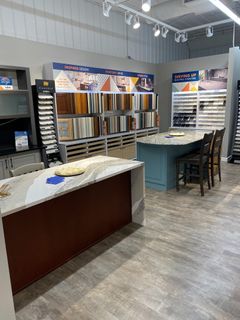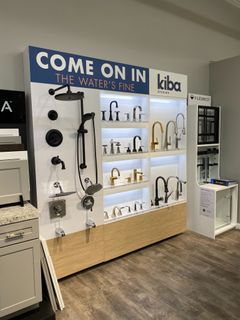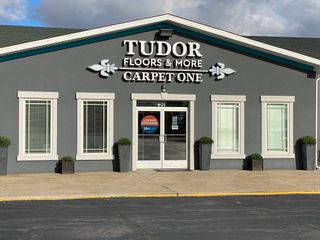 Get In Touch Today
Do not fill this form out if you're a solicitor.